Issuing a Physical Credential
Issuing a Physical Credential
Updated by Mark Chandler
Overview
Physical credentials are one method in which Users can gain access into a space. They can come in various forms such as a card, or a fob, and have different formats programmed on them.
Prerequisites
To issue credentials to a User, the following Administrator permissions are required:
View users
Assign user credentials
Steps to issue a Physical Credential
Head over to the Users page.
Select a User.
Click on the Credentials button on the side navigation or scroll down to the Credentials section.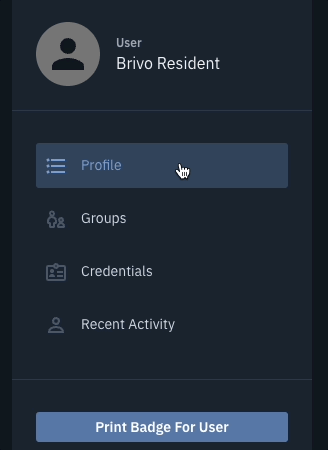 Click the Assign Credential button
Click Card
Search by Card number or select one from the list
Click the Assign button.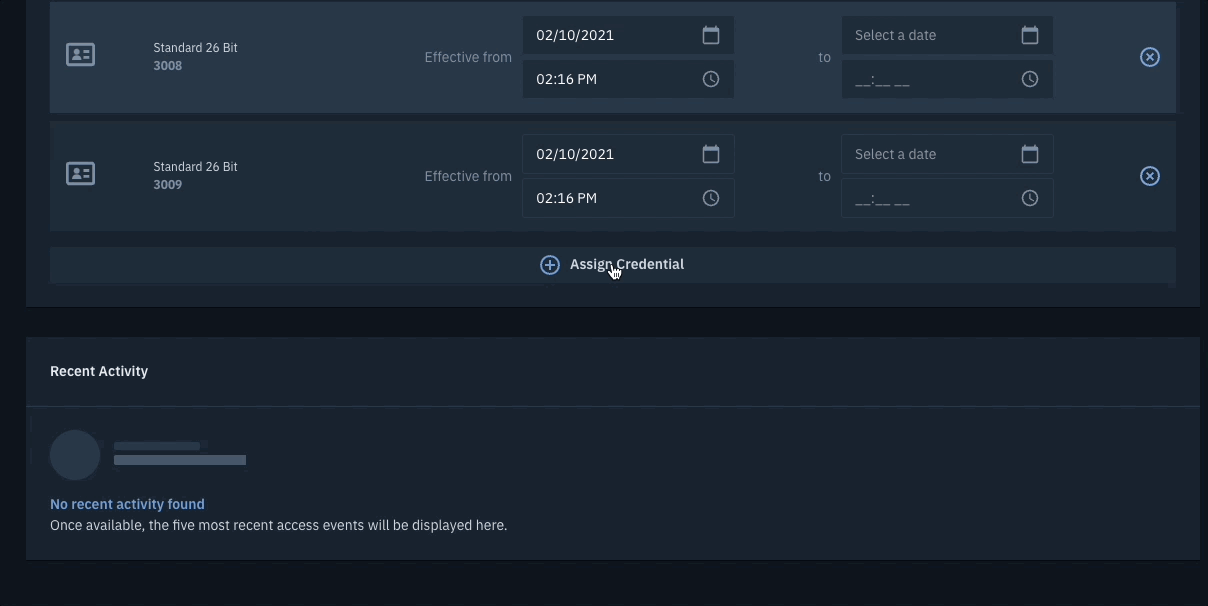 Change the time frame when this credential is active by editing Effective Date and Time Range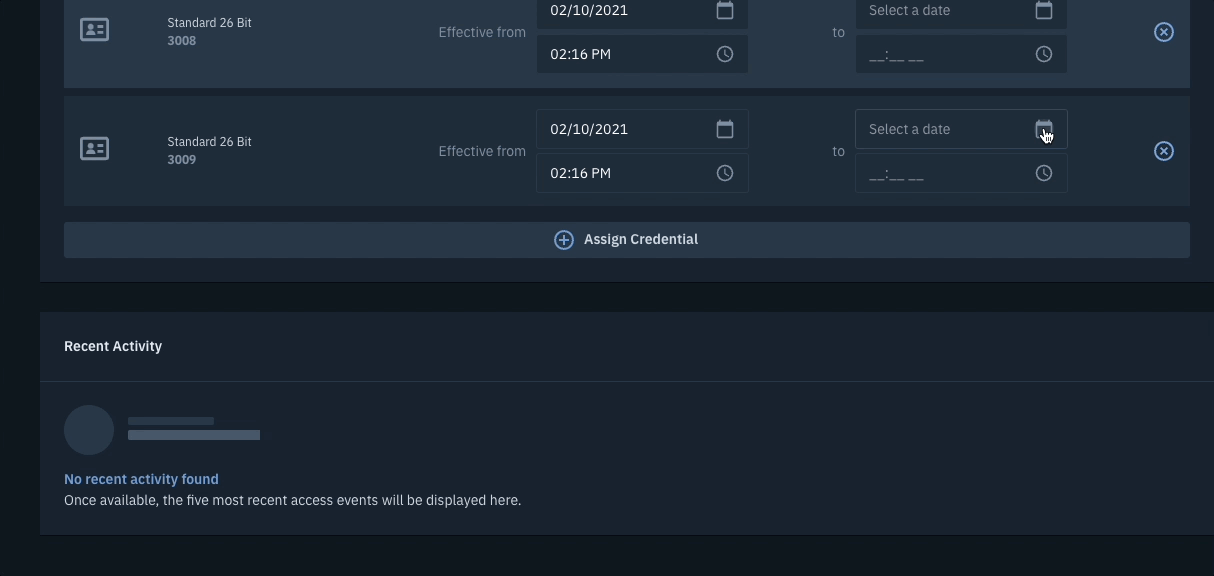 Click Assign Credential
Click Save Changes to complete the process
Related Articles
How-to Video