Brivo Smart Home Product Release Notes
Brivo Smart Home Product Release Notes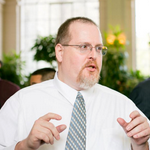 Updated by Larry Wile
Smart Home Product Release Notes
September 28, 2023 (v2023.9.1)
New Features
Access Denial Groups are now available to customers with eligible hardware
September 6, 2023 (v2023.9.0)
New Features
Integrations can be removed by Company Admins
Unoccupied rules will re-apply at 00:00 UTC and 12:00 UTC
Deleting an Emergency code triggers an emergency code audit automatically
Enhancements
Numerous UI updates to the Brivo Smart Home web portal to improve usability
Code sync notifications will now be delivered more reliably
Notifications will properly respect the Notification Type setting for the property
Over and Under Temperature Rules will now execute more reliably
Email notifications have been improved for customers with Rent Manager integrations
August 10, 2023 (v2023.8.1)
New Features
Custom battery alert configuration in rules
Users will not be able to deleted a property or a property group if there are gateways or devices still connected to them
Ability to force sync a code to the device for a code scheduler enabled gateway (Gateway firmware needs to be on 1.7.9+)
Property units will be pulled from the PMS vendor soon as a new integration is added in the new PMS integration application (Feature not yet available for all customers)
All user roles can now click on the alert from the property dashboard to get to the device page directly
Enhancements
Fix for "Locked by Master Code" for Kwikset locks
After hours staff code use rule has been fixed to work for only staff user code use
Time stamps have been fixed on the property logs
Users will get a warning when trying to download empty reports
Humidity values are now normalized to be within 0 to 100
August 1, 2023 (v2023.8.0)
New Features
BSH portal will now request updated statuses from wet sensors that have not reported a clear alarm message to the gateway
Enhancements
Addressed an issue that was preventing unoccupied rules from reapplying as expected
October 2022
Details

-New "Installer" role that allows a company level users to be set up specifically as installer with only only the ability to add/remove or manipulate devices.

-When the Smart Home/Access integration is set up, and the account has mobile passes enabled, the mobile passes can now be assigned at the individual user level opposed to being assigned automatically to all users.

-Users in the portal who are not directly associated with a door will now be required to confirm the action of locking/unlocking.

-Footnotes on the "Add Access" modal are now consistent with the symbols displayed.

-Access Logs are renamed Event Logs to be more in line with what is displayed.
May 2022
Details


-Terms of Use and Privacy and Security Links added to the login screen.

-Ability to set a time designated lock time for doors for VR properties.

-Removed the ability for non-admin level users to delete rules and scenes.

-Added notification to users informing them that un-synced devices will still need a factory reset to re-sync.

-Added a "Cancel" button to the rules page.

-Fixed functionality turning thermostats back on after the door/window sensor recognizes the door/window is shut.

-Emergency code setting enabling users to select if lock emergency codes should be synced and in what quantity.

-Fixed a bug so users not set up as company admins cannot delete other users.

-Fixed a bug to enable the "Remember me" functionality.

-Fixed a bug allowing users to select their wifi option without the stored auto-complete functionality showing up. 

-Fixed a bug where the "Reset" button on the company details page was not working.

-Fixed a bug so the version footer is not visible by default.

-Fixed a bug where users weren't able to use their emergency code instead of their own code even when the emergency code access override option is active.

-Fixed a bug that prevented access codes from being sent out if both a user's email and phone number weren't entered.