Applying a Schedule to a Door
Applying a Schedule to a Door
Updated by JC
Overview
There are three types of schedules that can be applied to doors associated with an Access account - Unlock, Two Factor and Card Required.
Door Unlock - when this schedule is applied, the door is unlocked and allows for free ingress through the door.
Two Factor - when this schedule is applied, a Credential User is required to present both a card swipe and a PIN to unlock the door.
Card Required - when this schedule is applied, only card swipes are allowed at the reader to unlock the door. Generally used with keypad readers.
Prerequisites
To apply schedules to a door an Administrator is required to have the following permissions:
The minimum panel firmware required to apply schedules to doors is 5.0.16 or higher.
Steps to Apply a Schedule on a Door
Navigate to the Devices page.
Click on the door in which you want to apply a schedule on.
Click on the Add Schedule button at the bottom of the pop up.
Choose a schedule.
Choose the action in which you want this schedule applied to - Unlock, Card Required, Two Factor.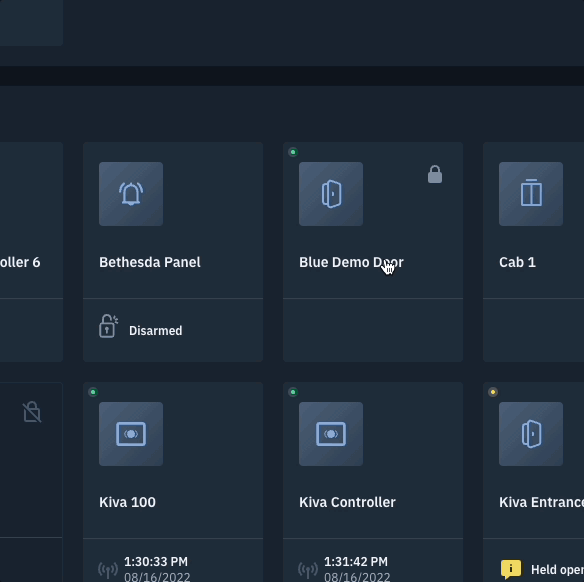 Click Save.
To remove a schedule from a door, simply click the remove icon on the right of the schedule listed.
Related Articles
How-To Video