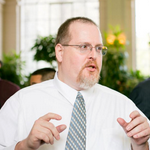 Updated by Larry Wile
Document Agreement 
The Document Agreement feature allows companies to present documents requiring acceptance (such as 
Non-Disclosure Agreements or Privacy Policies) to visitors. A document is easily configured with a URL link. A visitor can accept or deny the agreement. If a visitor denies the agreement, they will not be allowed to proceed with the Sign-In process. A copy of the acknowledgment with the visitor's name, date and URL can be shared to both Host/ Admin and Visitor via email. To enable the Document Acceptance feature, an administrator needs to enable 
Document Agreements in the configuration menu. 
Access the Configuration menu and Select Sign In/Sign Out and then click on Document Agreements (A). The Add New Document Agreement page displays.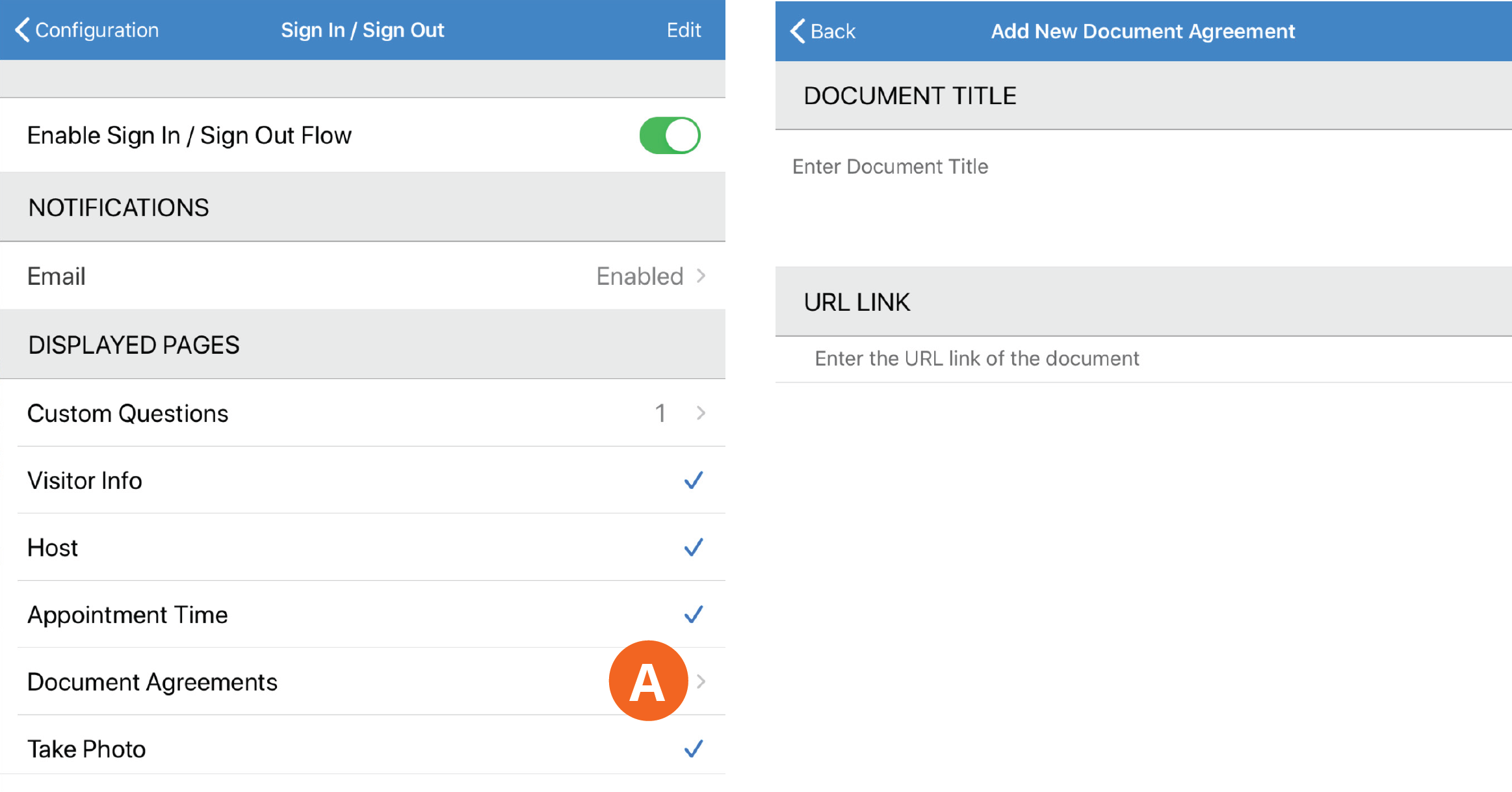 Enter the Document Title (B) and then the URL Link (C) to the document. Once complete, the new Document (D) will be displayed on the Document Agreements page.