Getting Started With Brivo Visitor
Getting Started With Brivo Visitor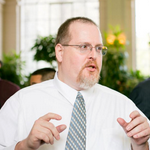 Updated by Larry Wile
Getting Started With Brivo Visitor 
Brivo Visitor is a paid subscription add-on to Brivo Access, allowing customized branding and visitor experience for administrators, integrating seamlessly with your Brivo Access account with the capability for generating reports of visitor and delivery activity. 
Installing Brivo Visitor 
Brivo Visitor is a native iPad app installed directly from App Store.

Brivo Visitor supports all iPad and iPad Pro models running iOS 12 or higher.