Viewing Live Video - All Sites
Viewing Live Video - All Sites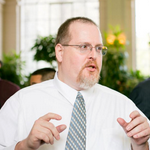 Updated by Larry Wile
Viewing Live Video - All Sites
On the left navigation bar, navigate to the Video tab and select Live Video from the menu.

Once you are on the Live Video page, the first 16 connected cameras will display their Live Video feeds.
You may filter cameras by site using the options at the top of the page.
If the camera is associated with a door, you may click on the three dots in the upper right hand corner of the video feed. If configured, this will allow you to unlock the associated door remotely.