Using Event Classification
Using Event Classification
Updated by JC
Using Event Classification
On the left navigation bar, navigate to the Events tab.
For those accounts enabled to see this option, select Event Classification.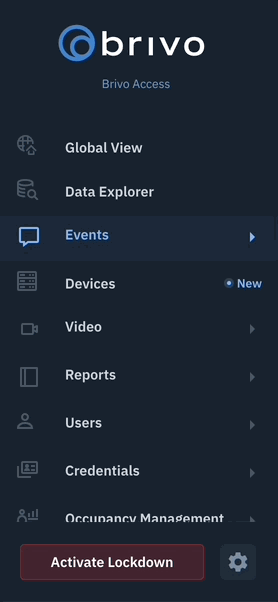 You will see three columns. Critical Events, Warning Events, and Info Events.
Under each of these columns are displayed a series of event types that can occur within Brivo Access. Search for events at the top left.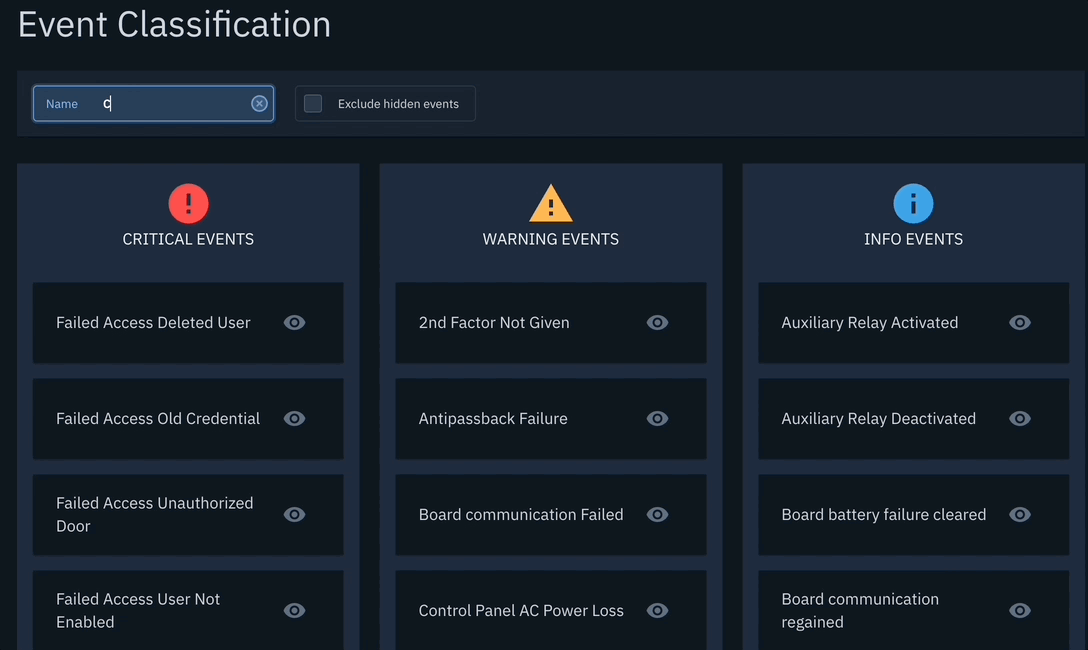 Events can be moved between the columns to be reclassified.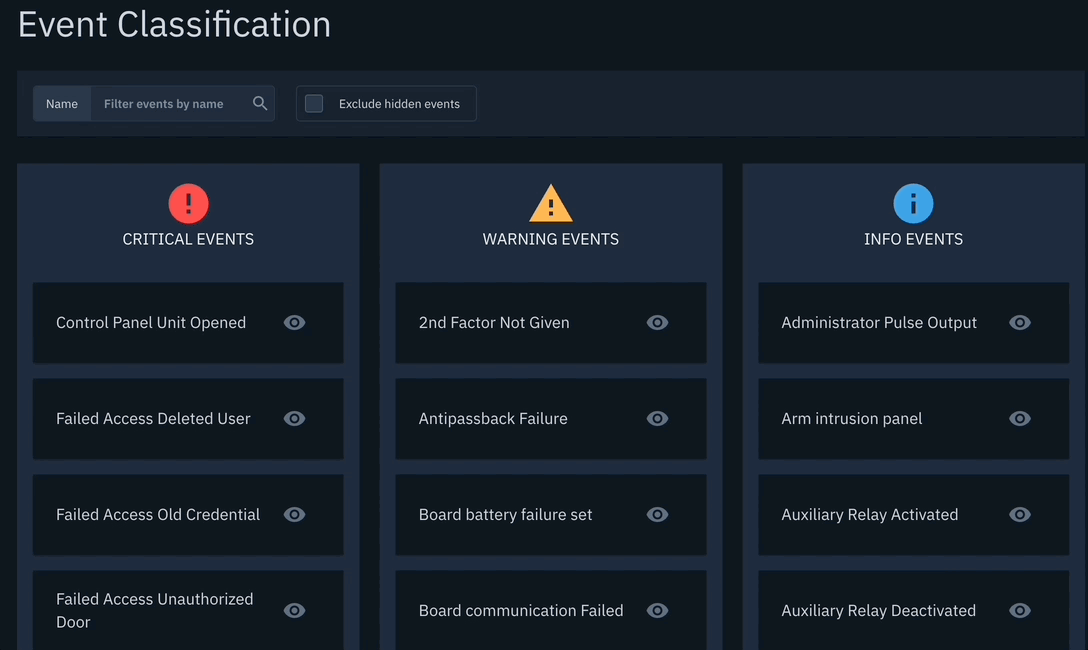 By default, all events are listed, and will appear in the Event Tracker activity feed. Events classified as critical will appear with a red circle next to them and warning events will appear with a yellow circle next to them.
You have the choice to not see all of these events. You can hide events from the application by clicking on the eye icon.
You'll be asked to confirm that you want to hide this event type and when you do, it will no longer show up in your Event Tracker Trends feed or Global View (. The events will still show up in the log.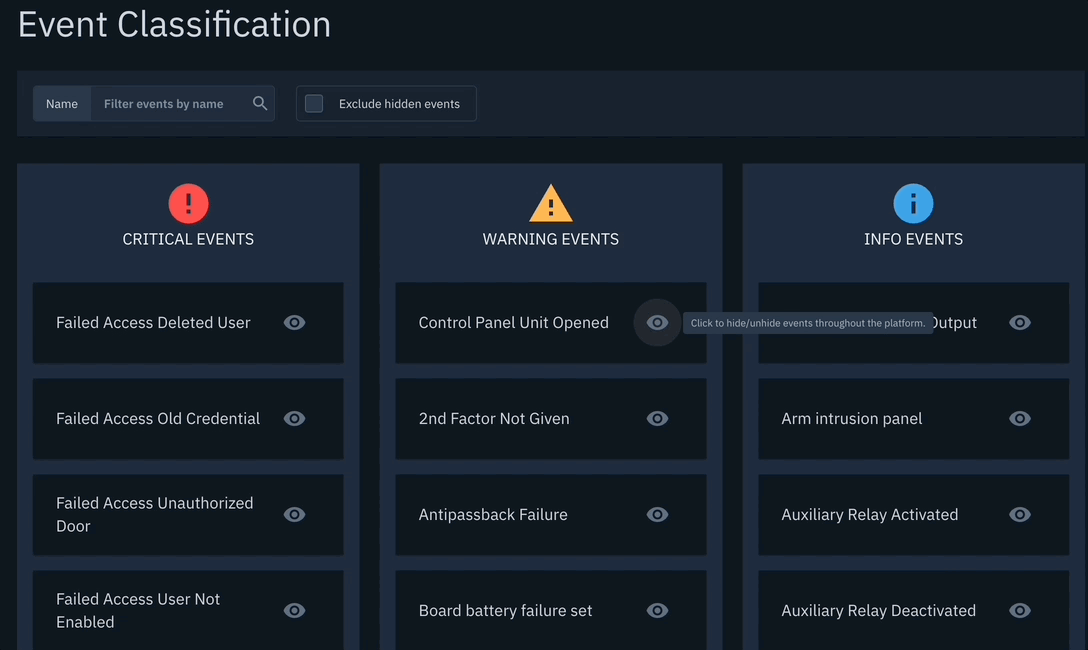 For those accounts with Global View enabled, Hidden Event Types will not appear on your Global View page.
To restore a hidden event type, just click on the eye icon.
For a walkthrough of this feature, please watch the video below.