Setting up Multi-factor Authentication
Setting up Multi-factor Authentication
Updated by Alicia Allen
Overview
Using Multi-factor Authentication increases account security and reduces the chance of unauthorized users logging in to your account. When MFA is enabled, administrators will be required to register their device with a One Time Password (OTP) application upon their next login.
Prerequisites
To use Multi-factor Authentication, you must be an administrator on a Brivo Access account that has Multi-factor Authentication enabled. You must also have an OTP (One Time Password) app downloaded on your mobile device.
Steps to set up Multi-factor Authentication
Log in to Brivo Access with your email address and password.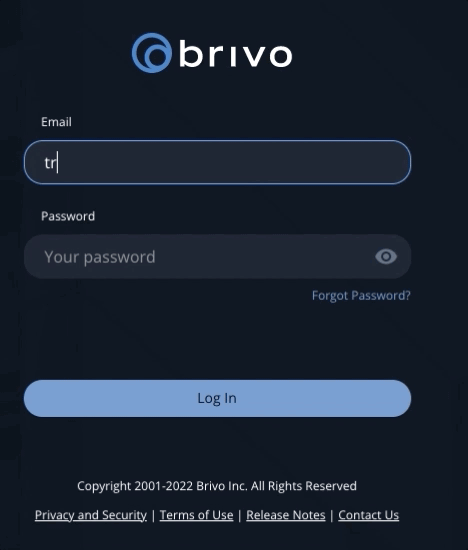 Open the OTP application on your mobile device and scan the QR code.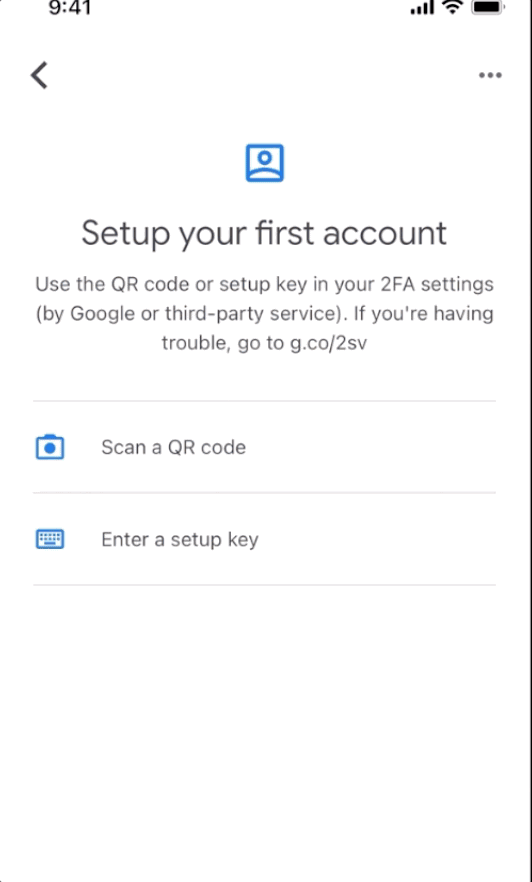 Enter the 6 digit passcode from the OTP application and click Login.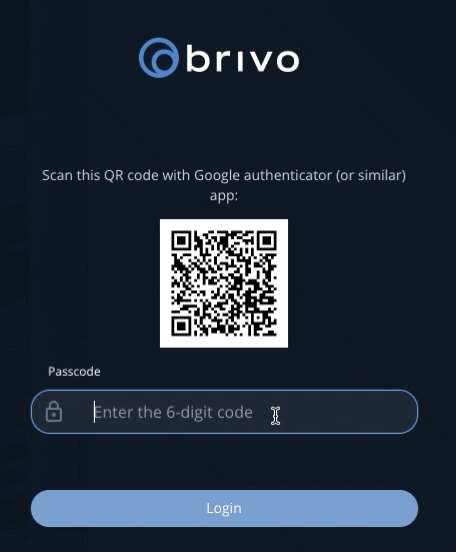 You will now be presented with a Recovery Code. It is important to save this code in a safe place. You will need it to log in to Brivo if your mobile device is lost or stolen. Click "I have safely recorded this code" and then "Continue".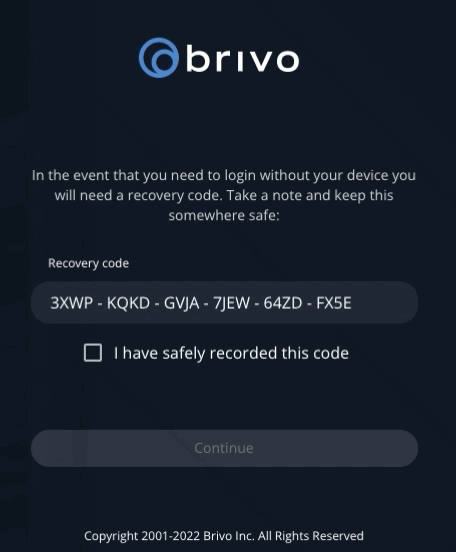 You will now be logged in to your Brivo Access account. Each time you log in going forward, you will be prompted to enter a 6 digit OTP passcode.
Related Articles
How-to Video