Applying Assignments to an Administrator
Applying Assignments to an Administrator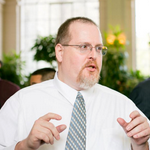 Updated by Larry Wile
Overview
Administrators can restrict what other Administrators can manage by restricting their assignments. Assignments follow the role permissions provided. Administrators have full assignments by default.
Prerequisites
The following permissions are required to restrict assignments:
View Administrators
Edit Administrator Assignments
Steps to setting Assignments
Head over to the Administrators tab.

Click on the administrator you want to restrict assignments for.
Scroll down to the Assignments section.
Click on selected, then choose the desired assignments for:

Sites
Groups
Lockdown Scenarios

Click on the All tab to grant all assignments for each entity

Click the Save Changes button to complete the process.
Related Articles