Managing Account Settings
Managing Account Settings
Updated by JC
Overview
The account settings page in Brivo Access allows Administrators the ability to make account wide changes and updates.
Prerequisites
To make any Account settings updates, the following Administrator permissions are required:
View account settings
Update account settings
Steps to Managing the Account Settings
On the left navigation bar, navigate to the Configuration tab and select Account Settings.

Once you are on the Account Management page, you will see two tabs at the top: Account Settings and Site Settings.
On the Account Settings tab, you will see a left side menu for Account Wide Settings under which you will find Account Info, Company Info, Settings, Brivo Mobile Pass, Personnel Control and Eagle Eye Settings.
The Account Info section shows the Account Name, Account Number, Dealer, and type of Edition.
The Company Info section shows the Company information set when the account was created and can be edited to reflect changes in name or address.
The Settings section allows administrators to create users as Suspended or Active by default and Enable or Disable Remote Access.

The Brivo Mobile Pass section allows administrators to upload a custom image that mobile credential holders can view within the Brivo Mobile Pass app.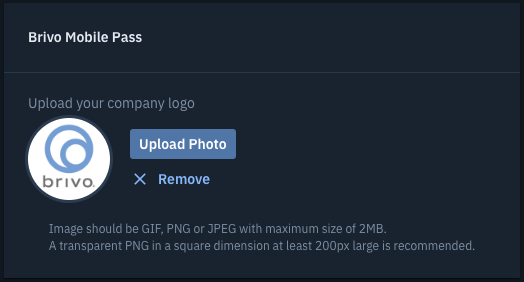 The Personnel Control section can be enabled or disabled.  When enabled, administrators can configure both checkpoint readers and exemption groups as needed (see image below).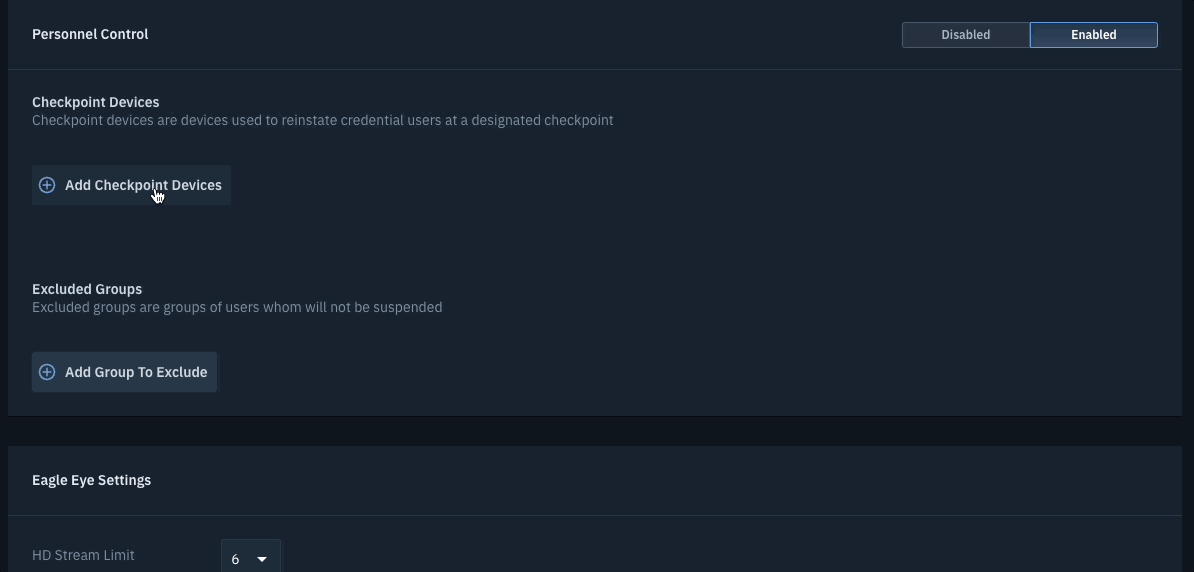 The Eagle Eye Setting section set the maximum number of HD streams that are displayed at once when live viewing video.
Related Articles
How-to Video