Updated by Mark Chandler
Overview
In the recorded video age, you can access recorded video from a camera and play back that video using the timeline controls.
Prerequisites
None
Steps for Viewing Recorded Video
On the left navigation bar, go to the Video tab and select Recorded Video from the menu.

The Recorded Video page displays.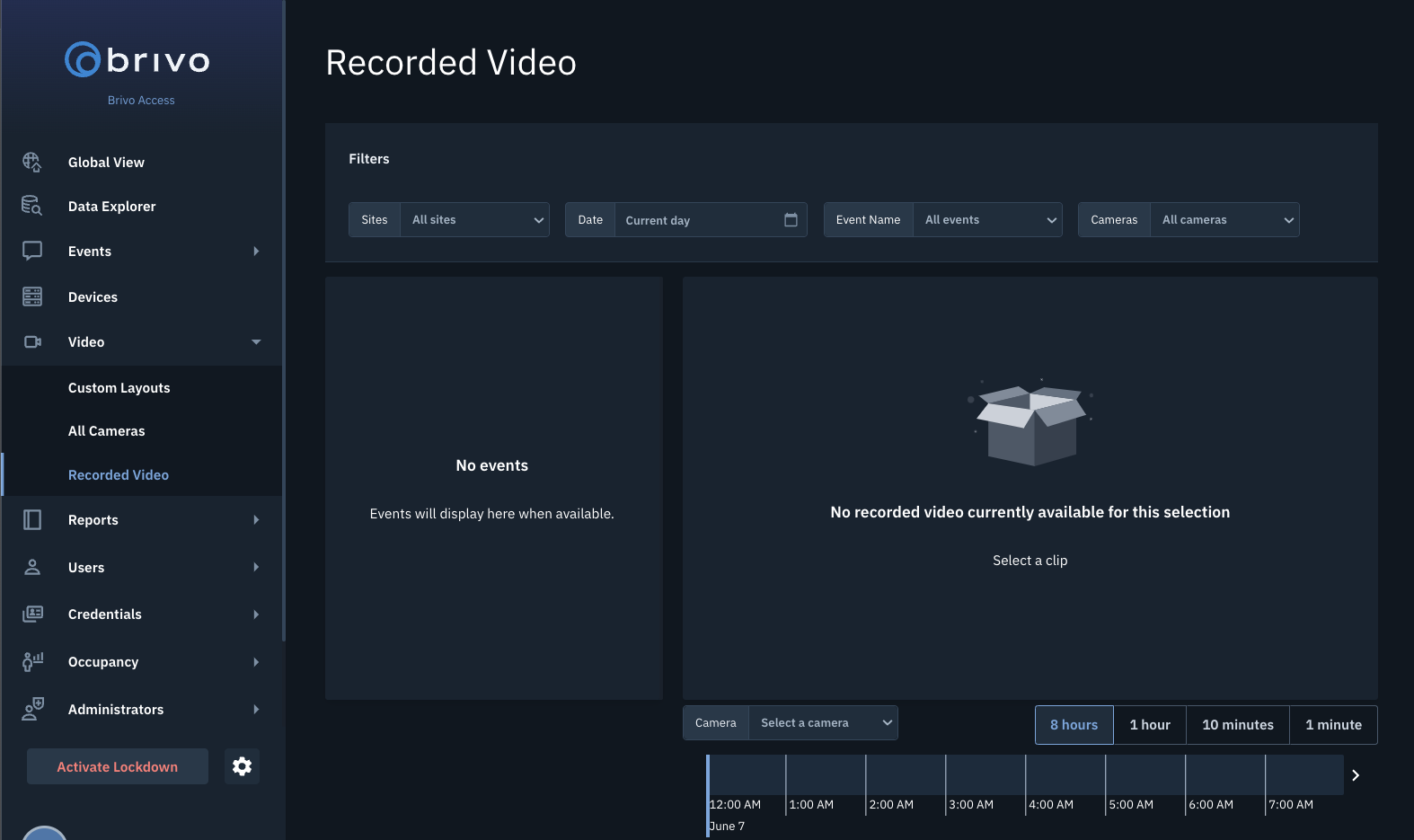 Select your Site(s) first by choosing it from the dropdown menu. Your selected site will now remain displayed.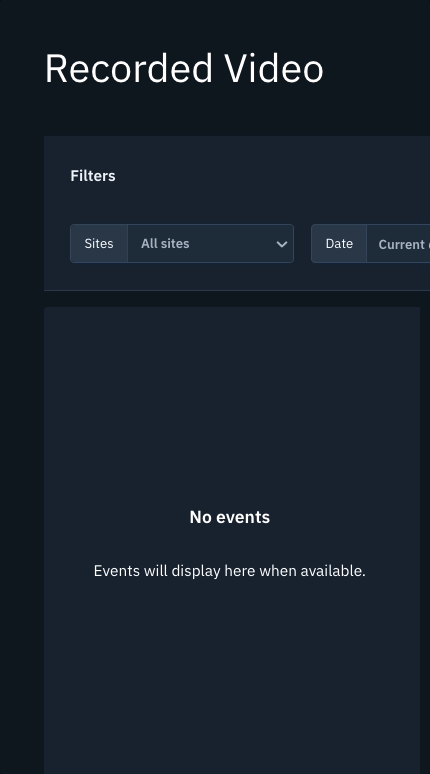 Next, select your Date field. Click on the calendar icon and select the date by clicking on it. Your selected date will now remain displayed.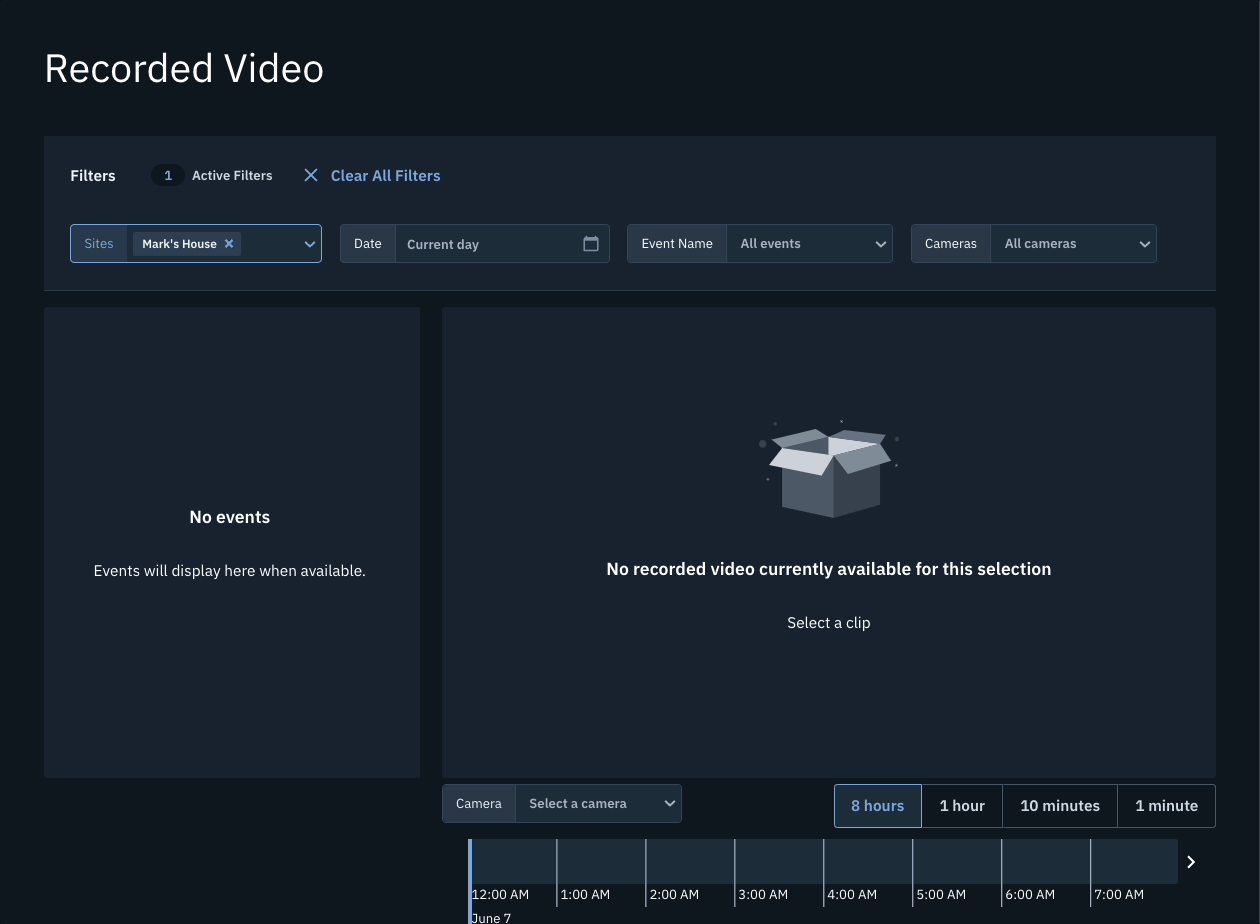 You can also filter by Event Name as well as by Camera.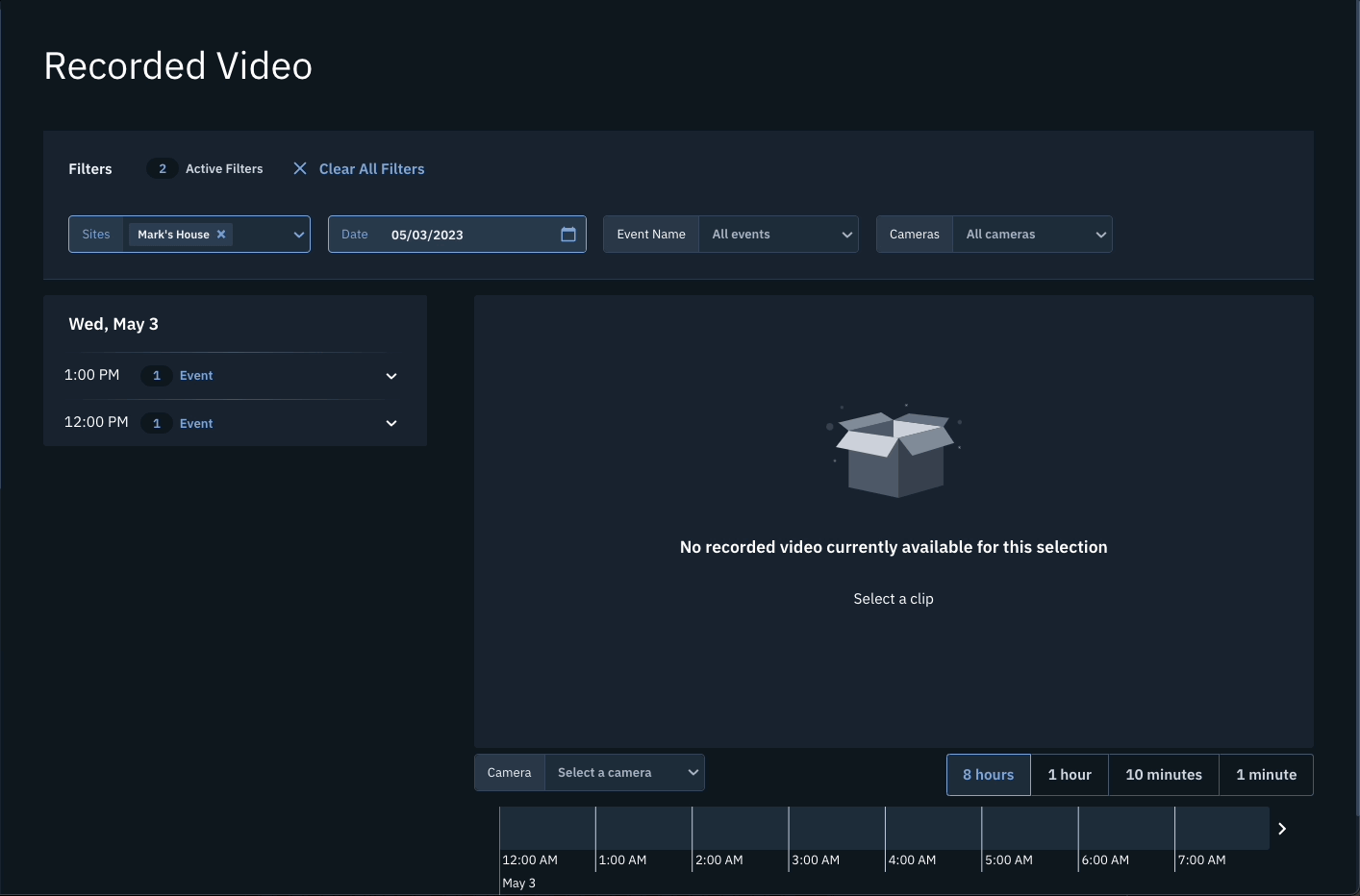 In the Event Tray, recent access event videos will be displayed with a preview image. Clicking on the preview image plays the video clip in the player on the right. Click on the download button on the preview image to download it locally.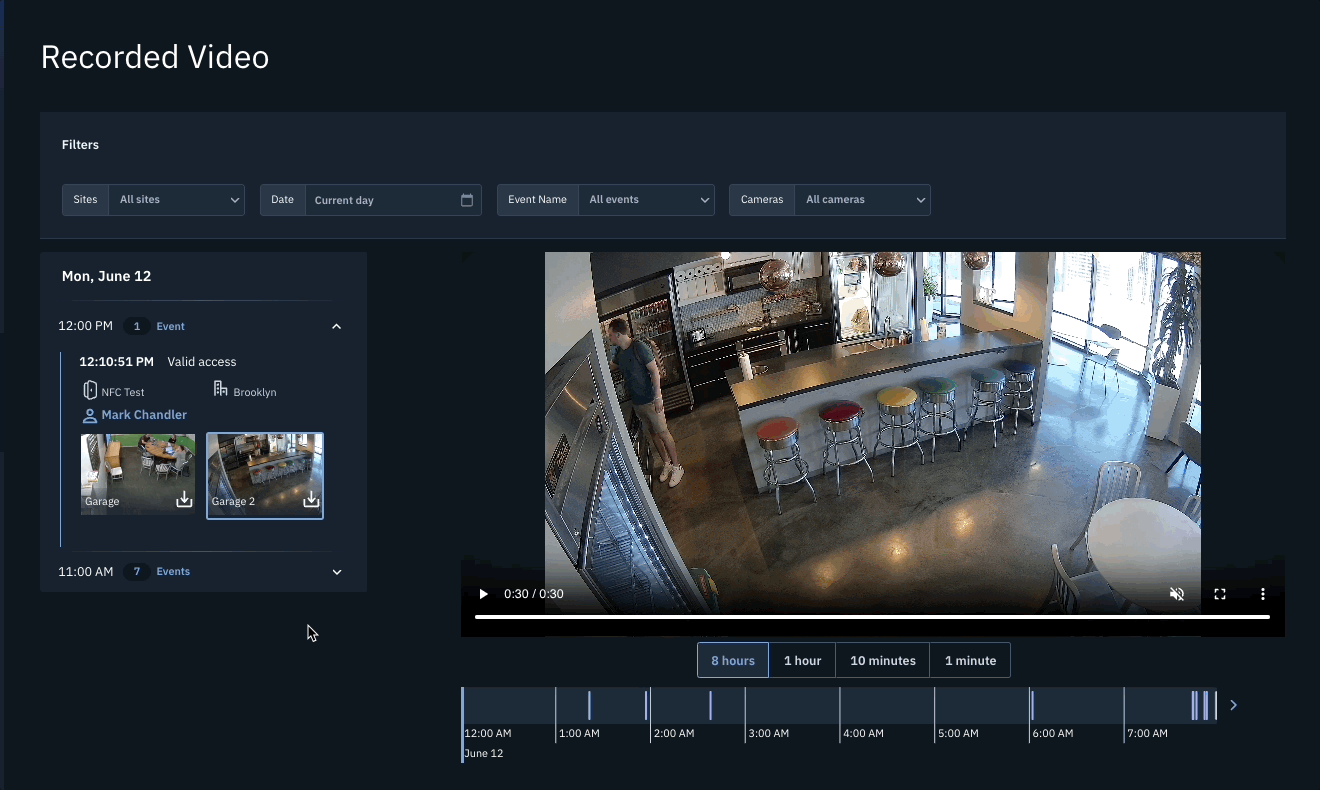 In the video player, you can scroll through the history browser by clicking anywhere on the timeline and holding down the left mouse button while moving left or right.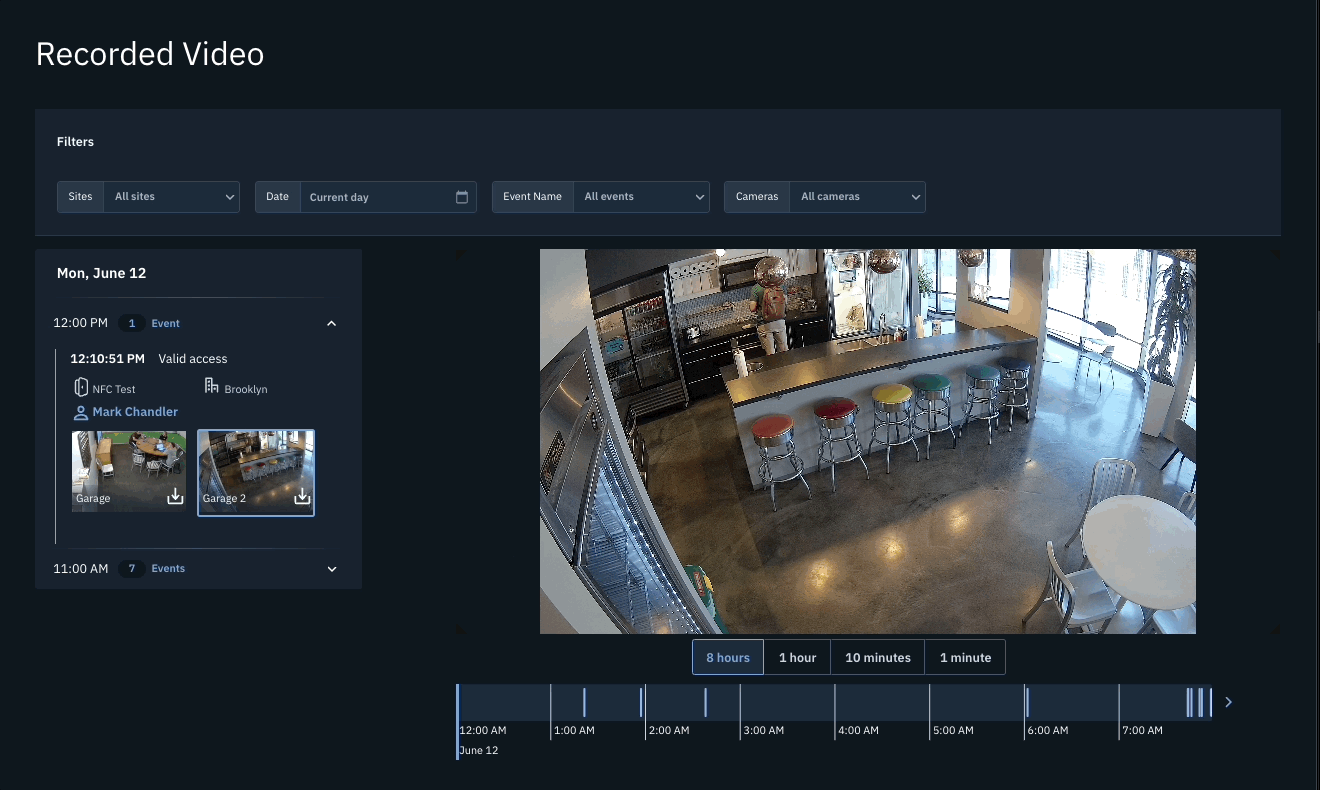 The history browser zoom level can be 8 Hr, 1 Hr, 10 Mins, or 1 Min selectable by clicking the time increment button.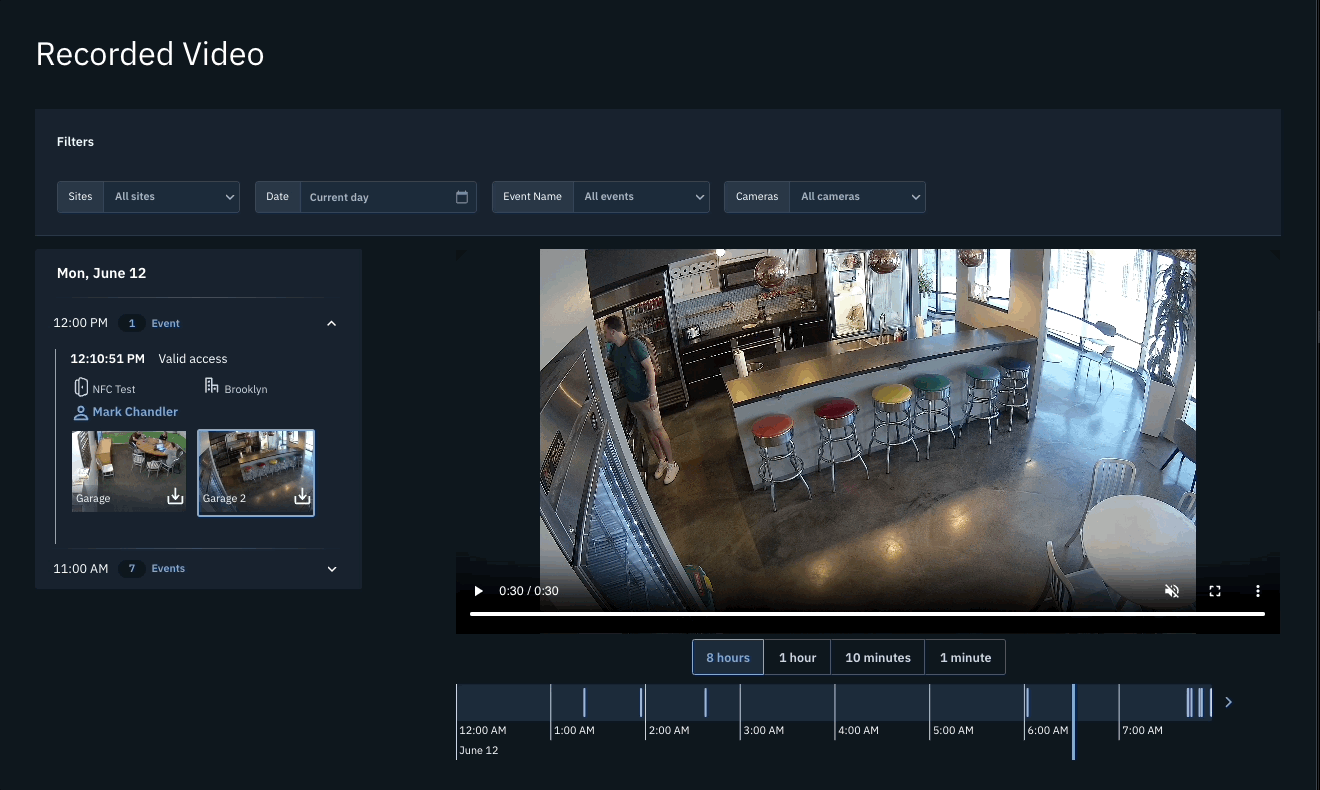 Related Articles