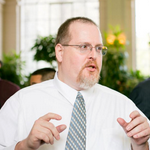 Updated by Larry Wile
Using Data Explorer
For those accounts enabled to see this option, on the left navigation bar, navigate to the Data Explorer tab.
In the upper right-hand corner of the page, you will see a + symbol as well as three dots and the Save button.
The + symbol allows you to add a chart using the following Data Sources:

Administrators & Roles
All Activity
Credentials
Doors & Sites
Occupancy & Usage
Recent Activity
Users & Groups

Once the Data Source is selected, you may choose the chart output format from the available list.
Once created, each chart is highly customizable and may be changed through the dropdown list by clicking on the three dots within the chart frame itself.

Charts may be filtered using a variety of attributes by selecting Filters.
Chart styles may be changed by selecting Chart Style.
Charts may be sorted and limited in scope by selecting Sort & Limit.
The color palette used in the chart may be changed by selecting Color.
Details on the specific chart may be found by clicking on Info.
A keyset may be created by selecting Create Keyset.
Charts may be exported by selecting Export which will export the data in CSV or PDF formats.
Charts may be deleted by selecting Delete Chart.
Charts may be resized using the control in the lower right corner of the box.
Charts may be moved around the screen by clicking and dragging them to the desired location. 

The time frame of the chart output may be changed by using the Time Bar at the bottom of the screen.
Clicking on the three dots at the top of the page allows you to refresh your data as well as export data in the .CSV and .PDF formats.
Clicking on the Save button saves all current output.
For a walkthrough of this feature, please watch the video below.